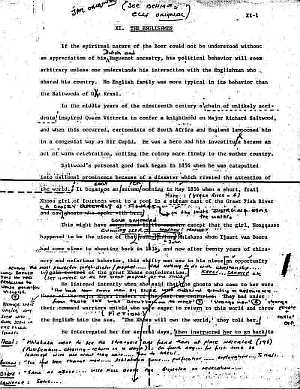 ... the crappy first draft of what I hope will be a decent article eventually.
Do you have problems writing concluding paragraphs? Of course you do.
Image: This is what a corrected first draft looked like in the typewriter era
.
If you were a good writer, that is (in this case, James Michener).